Some Selected Kansas City Area Attorneys who take criminal cases

Provided as a Courtesy of The Osgood Law Office of Lee's Summit, Missouri
Notice: This web site does not endorse or specifically recommend any one or more of these attorneys nor is it claimed that the listed attorneys are more qualified or experienced than other area attorneys who may not be listed. Some of these web sites were professionally done by web site providers. The sophistication of the site design or lack thereof is not necessarily an indication of the skill level of the particular attorney -- it is only indicative of a willingness to invest in advertisement, so bear that in mind in assessing the skill level of the attorney. This list is provided as a quick reference for anyone searching for area attorneys with web sites. Finally, this list does not purport to include all attorneys in the metropolitan area with web sites.
Not Listed or Site URL needs updating?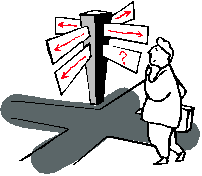 We recently removed 36 listed attorney web sites because the links were now dead. This may be because the attorneys purchased newer sites from commercial vendors and changed their URSs or they simply decided that the cost of maintaining a commercial site did not justify the business it was generating. In any event, we did not try and track down those attorneys to see if they have new sites -- we leave it to those whose names have been removed to contact us with a new URL to get relisted.
Email your request and paste a copy of
your web site in your request and you will
included in the next update, but criminal
practitioners licensed in Missouri serving
Kansas City area only please.
---
This web site is intended to be advertisement of services.
THE CHOICE OF A LAWYER IS AN IMPORTANT DECISION AND
SHOULD NOT BE BASED SOLELY ON ADVERTISEMENTS.
---