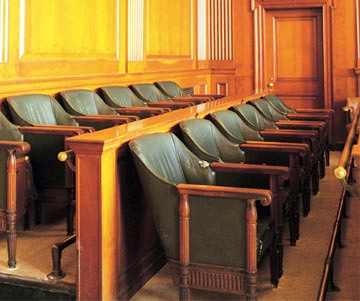 INSIDE THE FEDERAL GRAND JURY - SECRETS REVEALED
A two-part series by a former federal prosecutor that explains your rights if called as a witness before the federal grand jury and how the grand jury is used and sometimes abused as a tool for federal prosecutors.
Part One: Grand jury process is often shrouded in confusion 1998.05.11 John Osgood, The Kansas City Business Journal.

---
This web site is intended to be advertisement of services.
THE CHOICE OF A LAWYER IS AN IMPORTANT DECISION AND
SHOULD NOT BE BASED SOLELY ON ADVERTISEMENTS.
---